the huntrods zone - personal
Kittens! (Summer/Fall 2007)
After a year without a cat, Linda was pining for something of the siamese variety. After calling around, she decided that we should have a look at some kittens available from a breeder south of Duncan, who specialized in "apple head" siamese. There's actually three types of siamese cats currently available - old style "apple head", traditional (also an apple head variant), and modern "show cats". The old style is a slightly sturdier cat, with a lot of "Tonkanese" in them. This was the type of our Charlie and Nermal, featured on other pages. Both lived to over 15 years and had a great life.

One look and we were sold. The mother was a beautiful seal point siamese - very lean and pretty. We didn't see the father, but he was reported as a chocolate point (white with dark feet and tail). The breeder had taken extra precautions to import the male cat from european stock so as to avoid inbreeding. After some time playing with the four kittens, we made our choice and came home with these two adorable siamese kittens - Emma and Tara. On the way home, we picked up some food, a litter box and litter, plus a couple of little cat carriers that make into backpacks. We only needed one for the journey home.

Here you can see Emma and Tara in their cat carrier, soon after arriving home. Tara is the lighter kitten in the foreground, Emma the slightly darker one in the background. At this time they are 6 weeks old.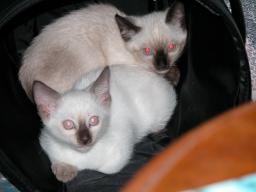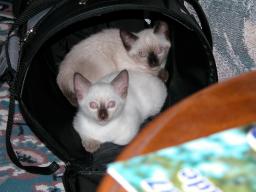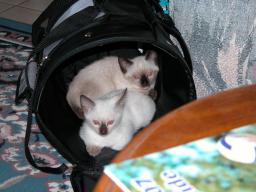 The kittens are growing and developing. They are very, VERY smart and playful. Both kittens quickly found a way to climb the bird cage that houses our two 12-year old lovebirds, who don't seem to mind the intrusion one bit. In the first week we had Emma & Tara, Linda went out and got a great deal on a cat play house, which both kittens quite love.

Rather than describe all the pictures, and recognizing that you can NEVER have too many kitten pictures, allow me to present an assembly of kitten pictures... ... as you can see, in addition to the bird cage, they've descovered boxes, drawers, and laps. Linda is becoming quite accomplished at being "cat furniture"!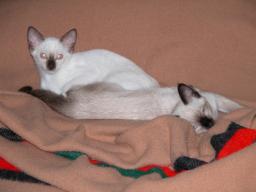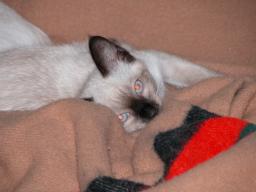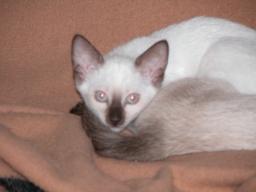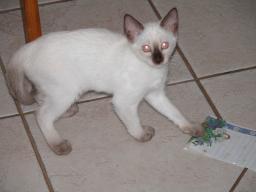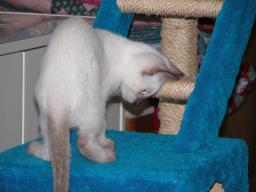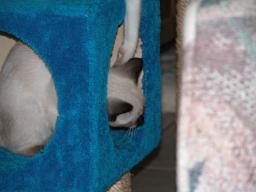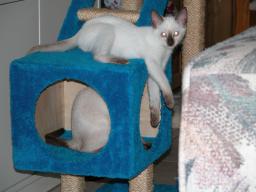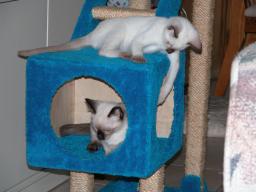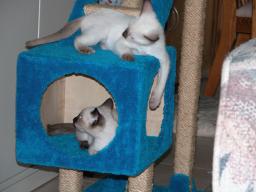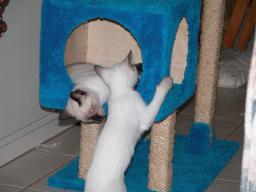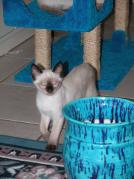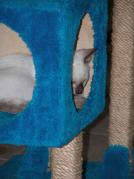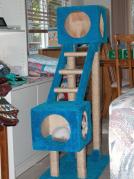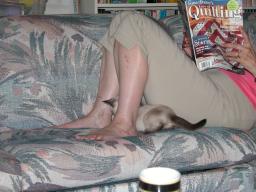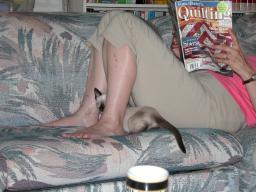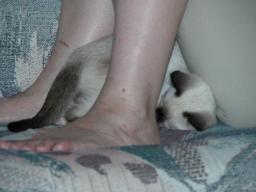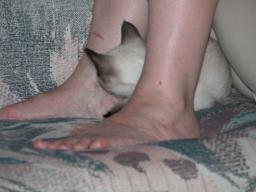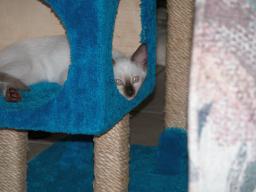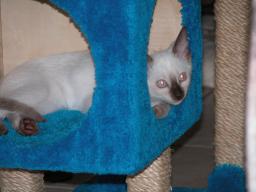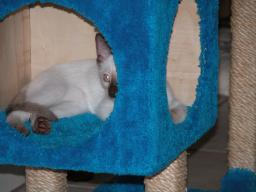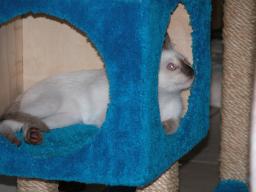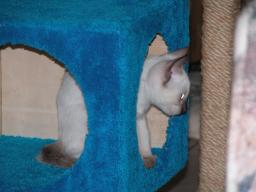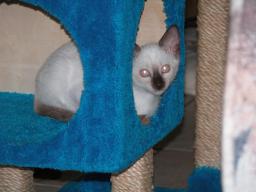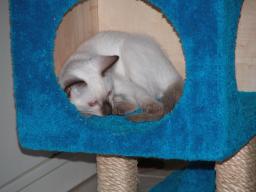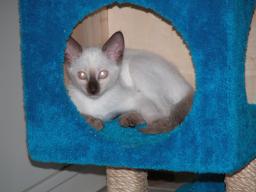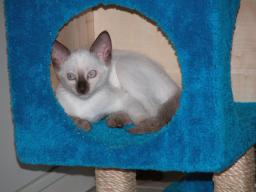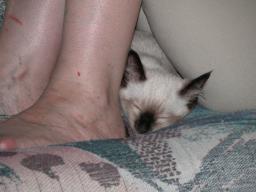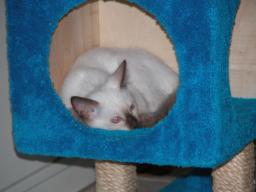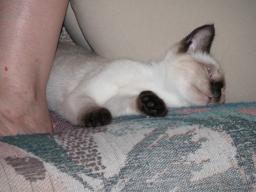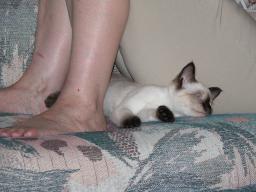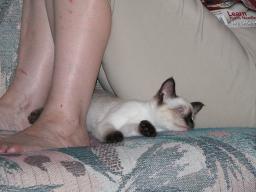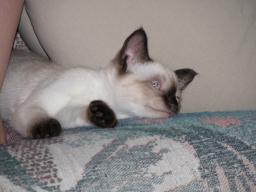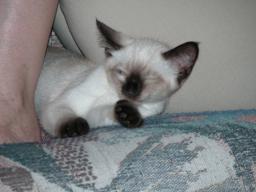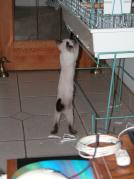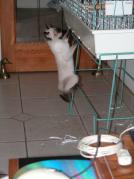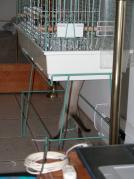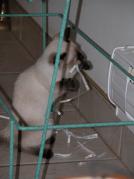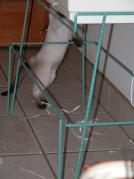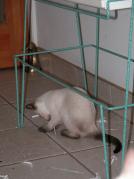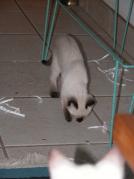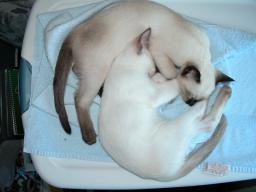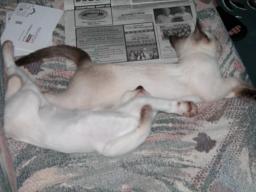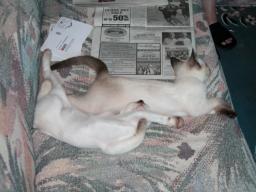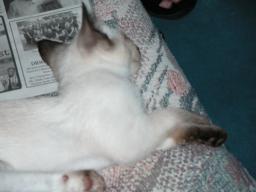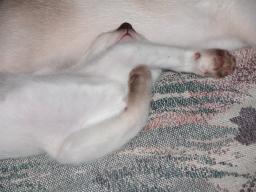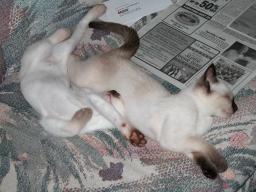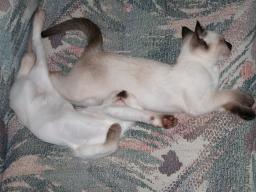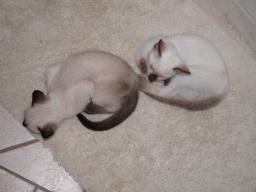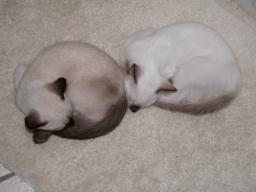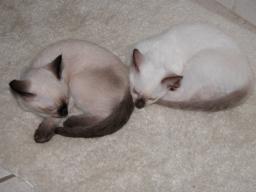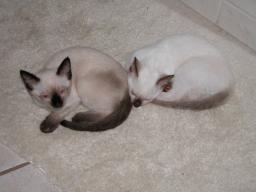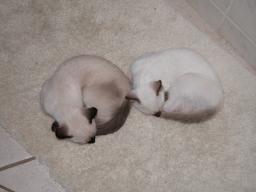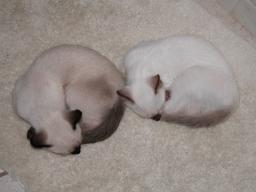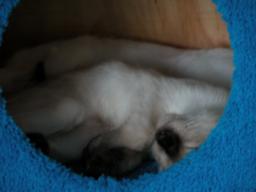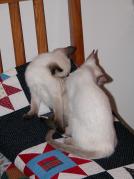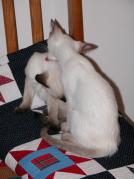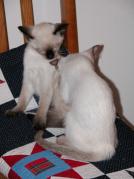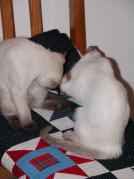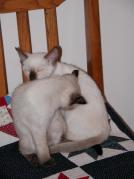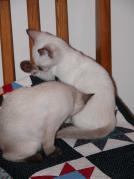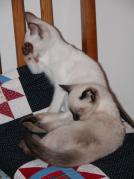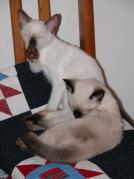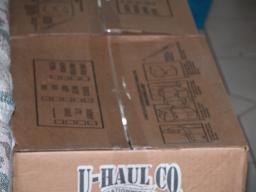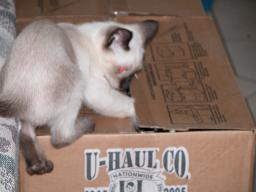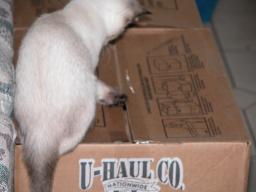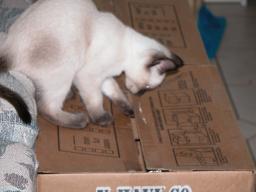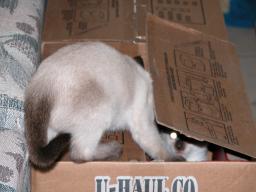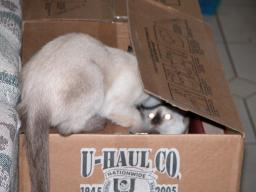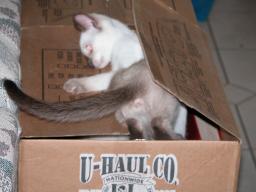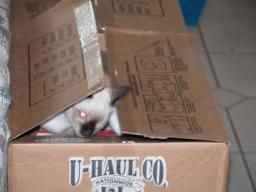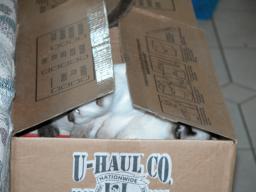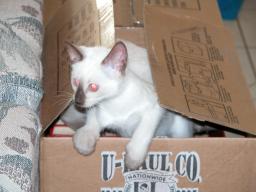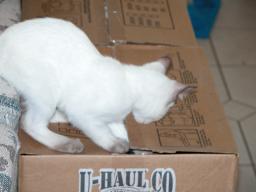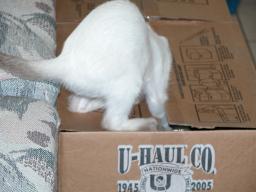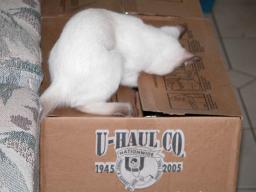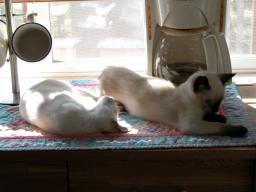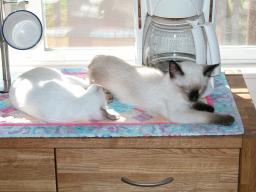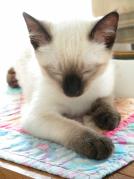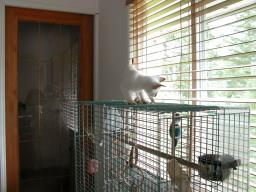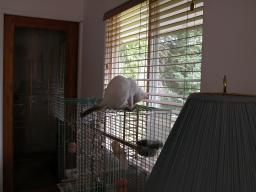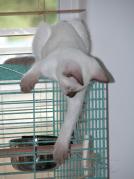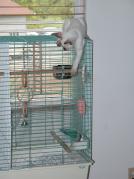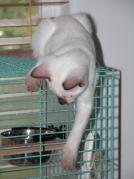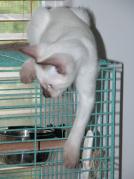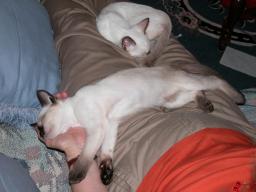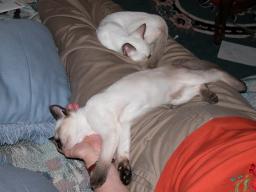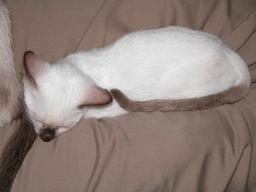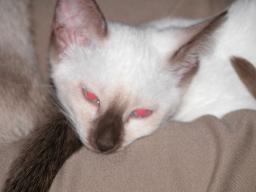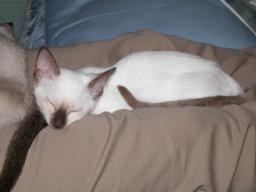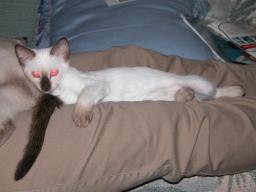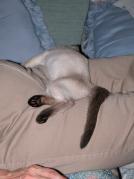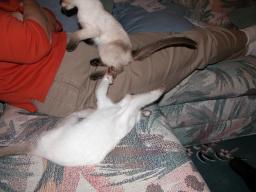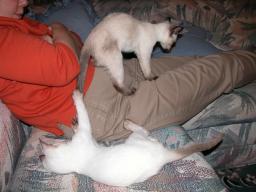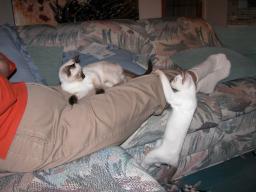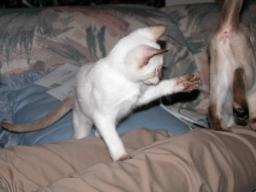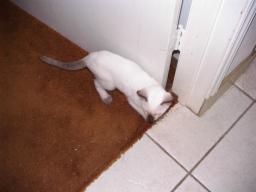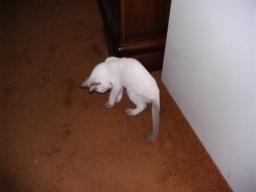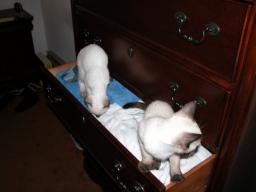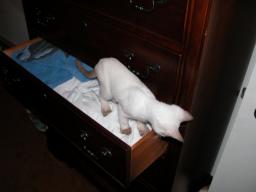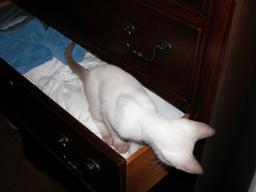 August 08, 2007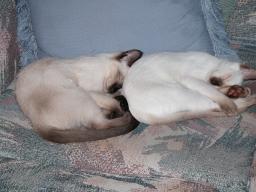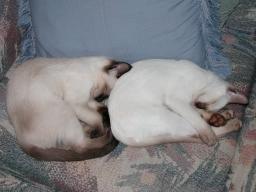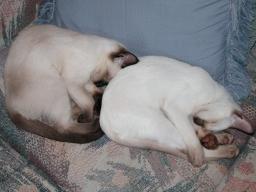 August 28, 2007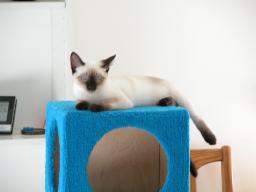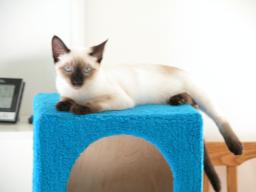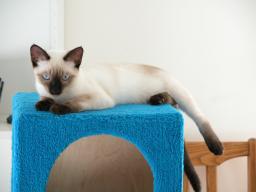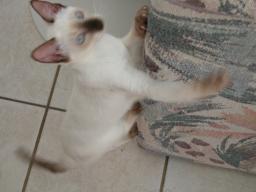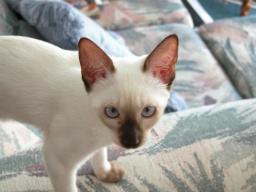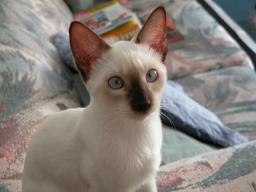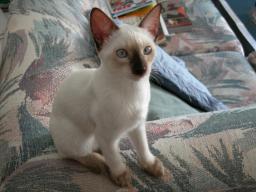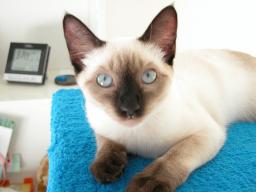 October, 2007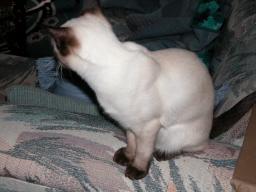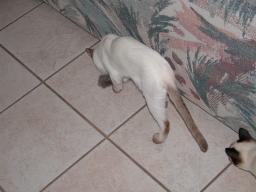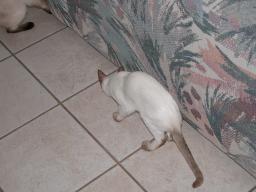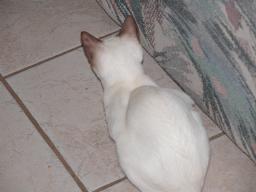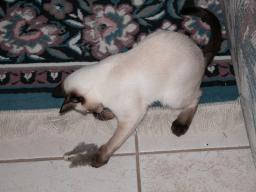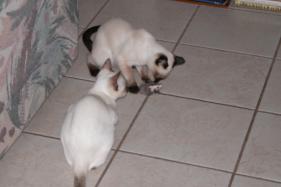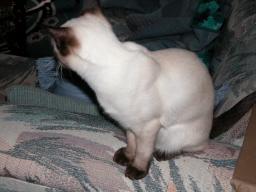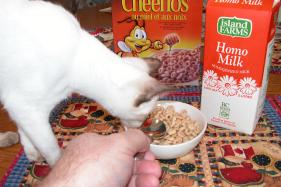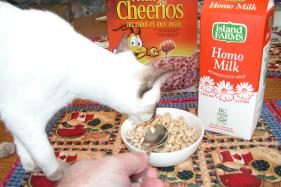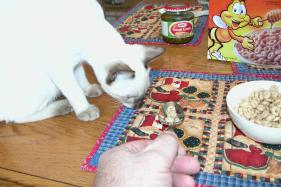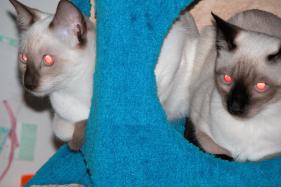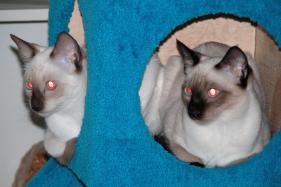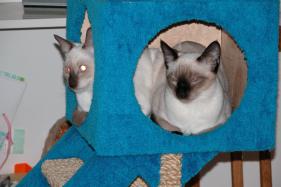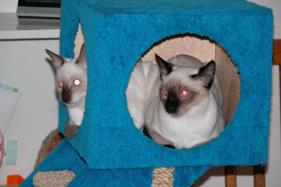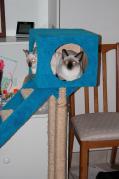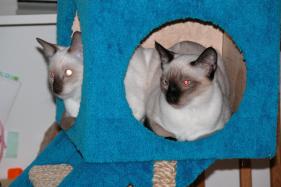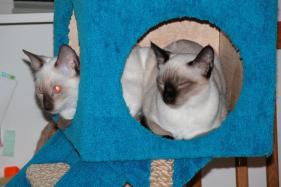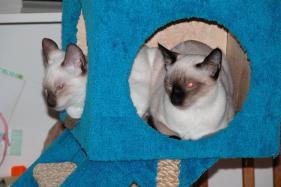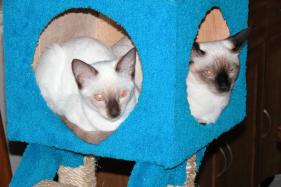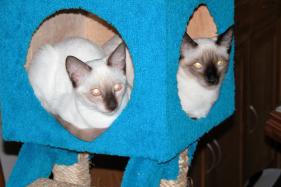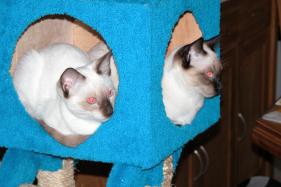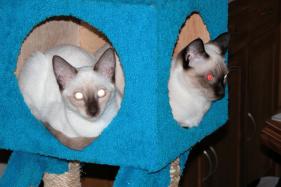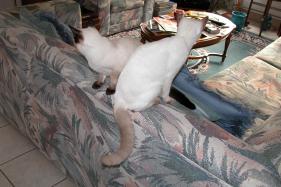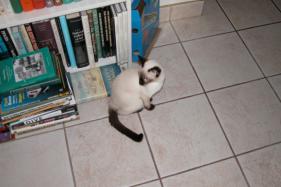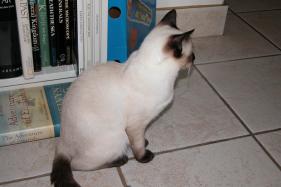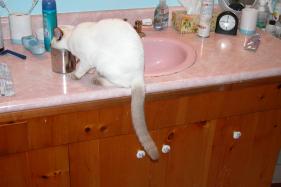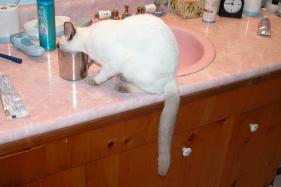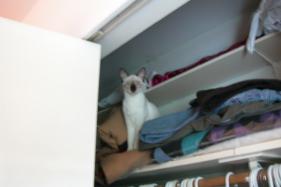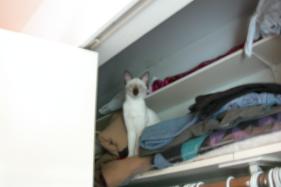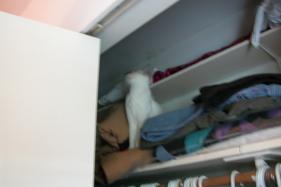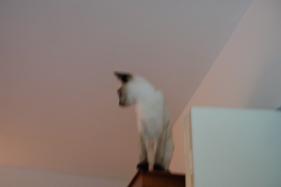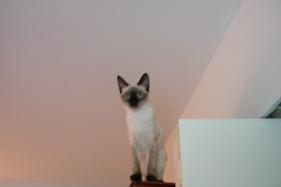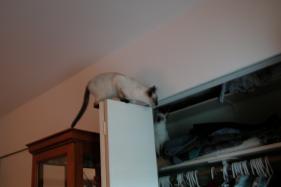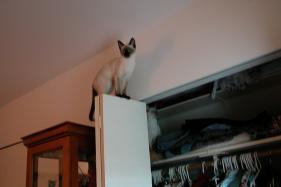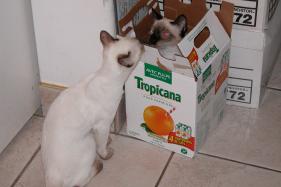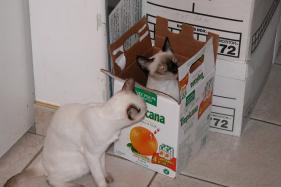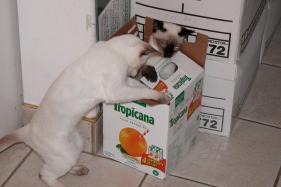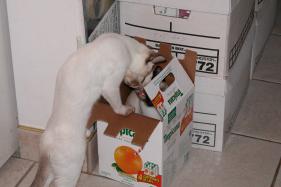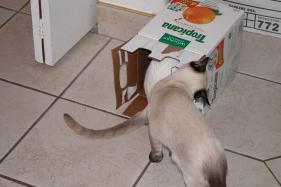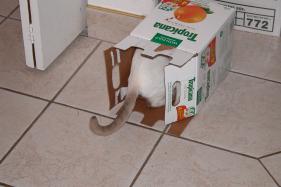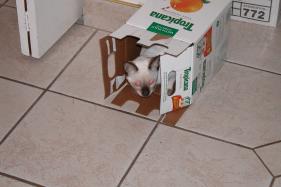 copyright © Richard S. Huntrods
all rights reserved

last updated: