Glassblowing Photographs from the HAWT Christmas party, December 2002
Here are some pictures taken at the HAWT Christmas party, December 14 2002. Pictures include the glass artwork created at the first HAWT glass blowdown, Thursday December 12, 2002, group delegates discussing the artwork, and general party pictures.
HAWT Blowdown 2002
On Thursday, December 12 2002, eight teams, each comprised of four Calgary glassblowers met at the Alberta College of Art and Design (ACAD) glass workshop for the first HAWT glass blowdown. Each team consisted of at least one ACAD glass art student. Teams were alloted 1 hour and thirty minutes to create a glass masterpiece on a theme. Themes were drawn thirty minutes prior to the team's blowing slot. Teams blew from noon until after 6 pm, with two teams working in the hot shop at any one time.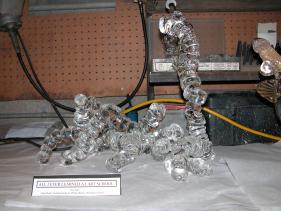 all i ever learned at art school
Tyler Rock & Norman Faulkner's team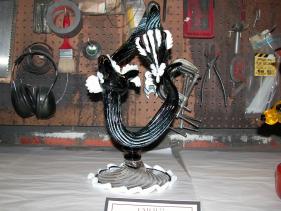 catch 22
Susan Gottselig's team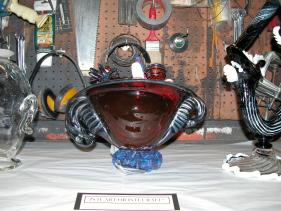 is it art or is it craft?
Alan Gott's team (including Randy Kaltenbach & me)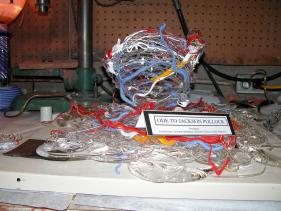 ode to jackson pollock
Julia Reimer's team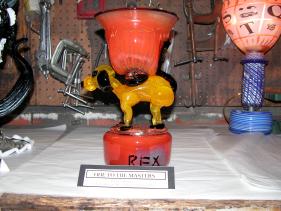 ode to the masters
Jim Norton's team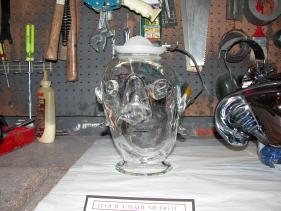 tequila made me do it
Rich Williams's team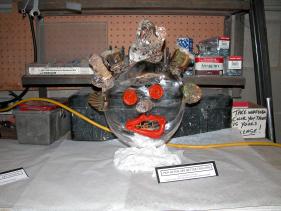 two heads are better than one
Barry Fairbairn's team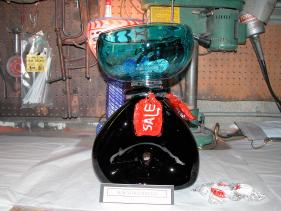 wallmart special
Chickee Starr's team


HAWT Blowdown Judging 2002
On Saturday, December 14 2002, glassblowers and friends gathered in Double Struggle Studio for the HAWT 2002 Christmas party. At that time, the six works of art created at the HAWT blowdown were unveiled to an eager public. As part of the judging process, each team elected one member to give a brief description of the peice, as well as the thought processes that were involved in its creation.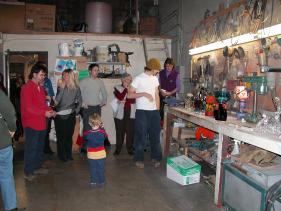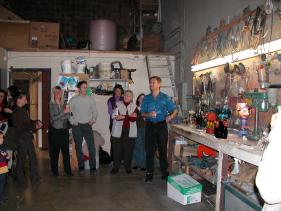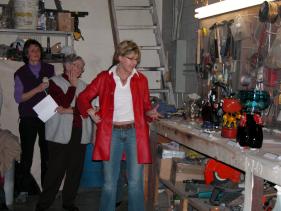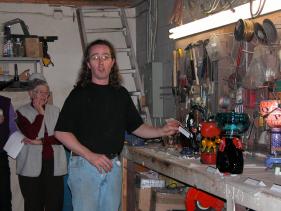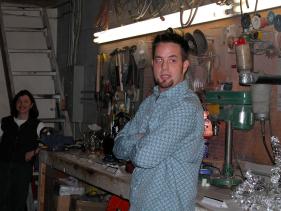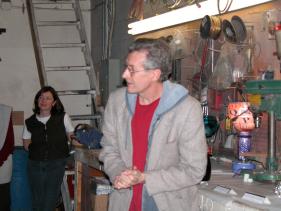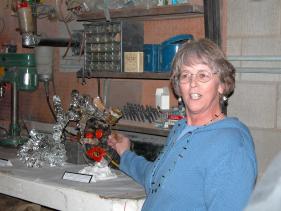 HAWT Christmas Party 2002 - 'Mingling' Photos